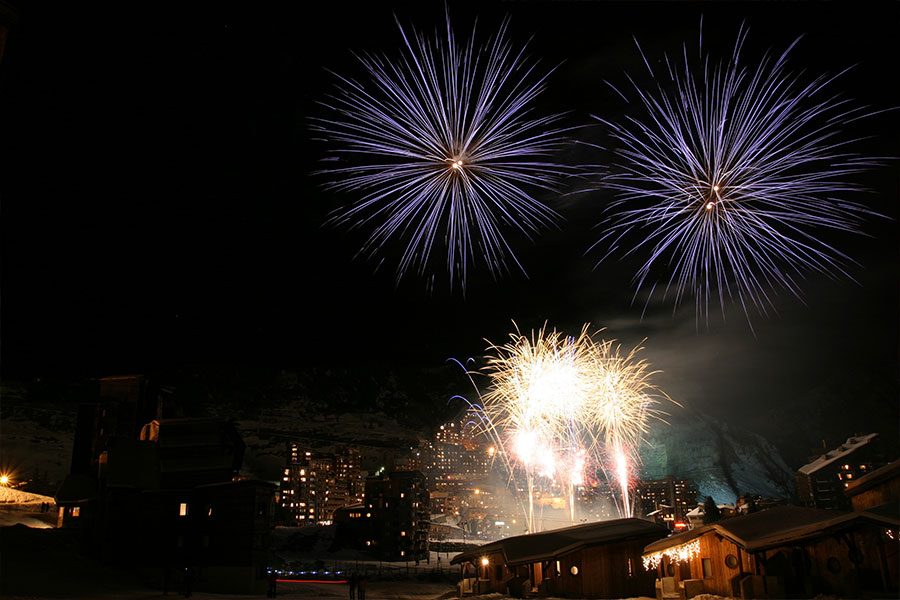 New Year's Eve is one of the few nights in

Morzi

ne,

Avoriaz

and

Les Gets

where pretty much the entire town is out celebrating. We're all happy to have made it through another year and we want to acknowledge that fact with a good glass of bubbly, preferably some fireworks and maybe even a good dance. Luckily, Morzine, Avoriaz and Les Gets have so much going on at New Year there's something for everyone. Here are our top picks for every kind of celebrator.
We'll also be running extra late cabs so make sure you give us a call on +33 6 41 38 28 87 so get your ride home booked in!
For Families:
Morzine has got so much going on for families this New Year. It all kicks off at the Tourist Office mid-afternoon with parades, face painting and workshops for kids. Then it kicks off even more at 6:30pm with a torchlit descent of the Pleney from the local ski instructors and a big fireworks show. There will be free hot chocolate for kids and mulled wine for the grown-ups, making it the perfect before-dinner activity.
Les Gets and Avoriaz also put on similar events – Rendez-vous in Les Gets next to the Chavannes gondola at 5:30pm, or get there from 3pm to enjoy a champagne bar courtesy of the local ski club.
At 6pm head to the Avoriaz Tourist Office for more fire-themed spectacles, mulled wine and hot chocolate.
For Friends
Head to the Aubergade for a New Year's masquerade ball. Tickets cost €25 and include bubbles, cocktails and canapes. Best part? You can dress up as much or as little as you like. The only rule is that you have to wear a mask – let the mistaken identity hilarity ensue. Pick up your tickets at the Aubergade bar.
For Foodies
If you want to pull out all the stops head to Le Roc in Avoriaz for a nine-course New Year's Eve menu. Le Roc chefs have pulled out all the stops and courses include oysters, caviar, lobster and foie gras, so if you're a foodie, this one's for you. After the food get on the dancefloor with a DJ set from Hugues.
If you're looking for a similar thing in Les Gets, Vina Annapurna is offering a New Year set menu that includes similar deliciousness. And wine.
If your tastes are geared more towards drinks than food, book a table at Morzine's all-new cocktail bar, Laury's. Enjoy table service all night, an extensive menu of fine cocktails and smooth beats from one of our favourite DJs, Ben GC.
For People who Haven't Organised Anything
If you've left it a bit late and everything is booked up, get yourself to Café Chaud in Morzine. The theme is eighties, the music will be loud and it's open 'til 5am, need we say more? Likewise, if you're staying in Avoriaz, check out the big New Year's party at the Place. As long as you're in before midnight, you've got yourself a party.
For Those who Don't Want to do Anything Fancy
If you're not interested in a fancy menu or a huge party, Le Colibri in Morzine will be open with their regular menu and a laid-back DJ set to see you through to midnight and beyond. Other excellent options include the Bec Jaune microbrewery in Morzine (especially if you're veggie or vegan!), as well as l'Etale for some traditional Savoyard dishes. But we definitely recommend you book beforehand!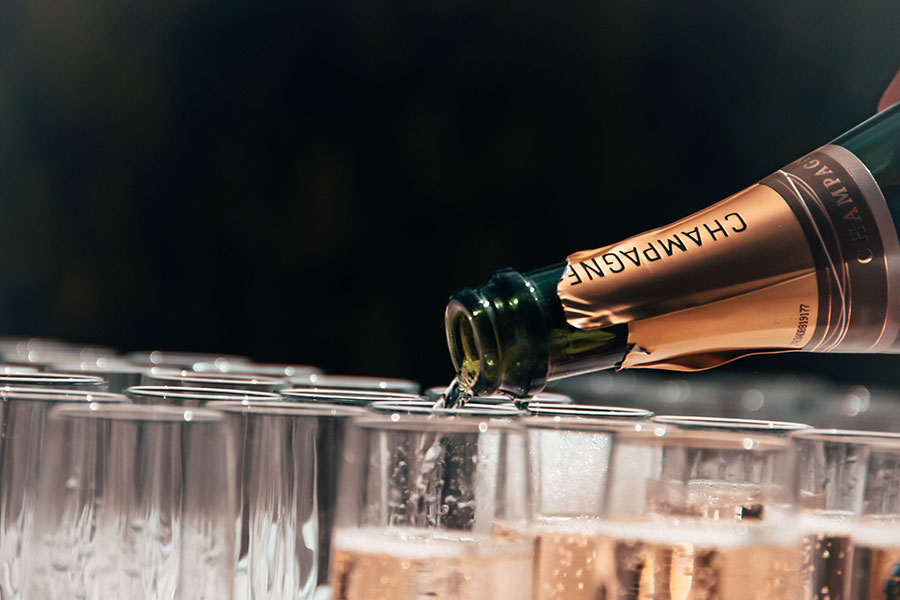 For party animals
Avoriaz will be hosting a huge free party on the snow from 10pm on New Year's Eve. Hosted in conjunction with FunRadio, it'll be broadcast to the nation and will feature some of the station's DJs to help you see in the new year. The only interruption from dancing will be the massive fireworks display at midnight.
If you need to get to or from anywhere this New Year's Eve, the Getaway Vans resort cab service is here for you! We operate on a pre-booked basis from 6pm until the early hours and can take you anywhere in Morzine, Avoriaz, Les Gets and the surrounding area. Make sure you book in early because we're predicting a busy night! Our brand new cab number is +33 6 41 39 28 87. Check out our prices HERE.
Featured image: Avoriaz Office de Tourisme