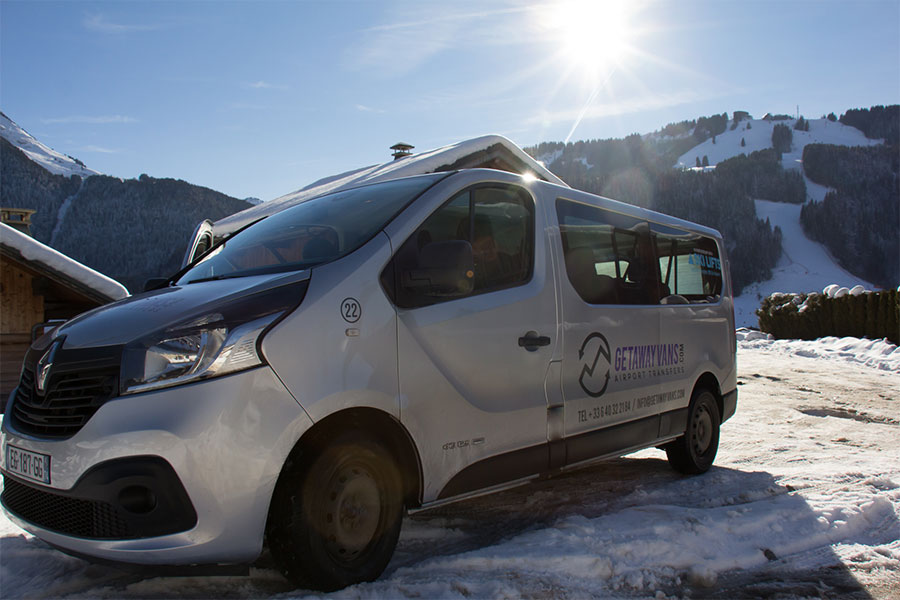 Looking for the best ski season job? Look no further!
Now that it's September, it's full steam ahead for winter, and that means we're looking for drivers to join our team for the upcoming 2019/20 winter season. Are you thinking about embarking on a winter season adventure but need a little something to pay your way? Did you hate cleaning toilets six day a week in your last ski season job? Do you want to maximise your riding time and work with a team of fun and friendly individuals? Sounds like you might like working with us.
So why is being a transfer driver with Getaway Vans one of the best ski season jobs out there? What makes it better than working in a bar, or hosting in a chalet? Well, we'll tell you!
Lots of riding time
While everyone is required to work over the weekends, you'll rarely be asked to work more than four days per week, and weekdays are significantly quieter than weekends, meaning you'll often be able to find a few hours in the day to shred if you want to.
Work with a Cracking Team
Everyone at Getaway Vans has been hand-picked because of their excellent driving and interpersonal skills. We work hard, we love the mountains and we're all good mates; not a bad group of people to  be around if we do say so ourselves! In the winter we're a team of around 35 people which is just about the perfect size.
Hang out with the Office Dog
The Getaway Vans team wouldn't be complete without Atten, the Getaway Vans dog, and you'll find him in the office pretty much every day. He loves going for walks, running around in the snow with his buddies and being made a fuss of so if you're missing out on your standard dog time, come and hang out with him!
Wear a Cool Uniform
Every member of the team gets their very own super cool Getaway Vans beanie. In fact, they're so cool you'll spot people wearing them around town who don't even work for Getaway Vans.
Leave Morzine Every Single Week
As you may already know, ski towns can become a bit of a bubble when you don't go anywhere else for five months! But luckily, as a driver you'll get your fair share of reality driving down to Geneva every week.
You Get to Drive a Sweet Van
All our vans are less than three years old and are in excellent working order. They feel great to drive and they're amazing in the snow. Plus they all have Bluetooth connectivity so when you have an empty leg you can pop on your tunes or a podcast and enjoy the drive.
Work on a French Contract
All Getaway Vans staff are employed on a French contract, which means you can apply to be part of the French healthcare system if you plan to stay in France on a long-term basis.
And Last but not Least, You'll get to Live in one of the Best Ski Resorts in the Alps for a Whole Five Months!
Let's face it, when you're doing a ski season work probably isn't your highest priority, but we've all got to make a living to be able to afford our lift passes – and après beers don't come that cheap in the Alps. If you do need to work during your ski season, driving is probably the best job you can do to maximise those powder days and make a good honest living.
BUT. Before you send us your CV, please make sure you can tick all these boxes.
For insurance reasons drivers must be aged over 25
You must have a clean UK / EU driving licence and passport
By law you must have at least two years professional driving experience (attested to by an employer) OR have completed a RoSPA chauffeur course.
If you're the right age, have the qualifications and you'd like to be part of Team Getaway Vans this winter, send your CV to info@getawayvans.com and bag yourself one of the best ski jobs out there! We're looking forward to hearing from you.