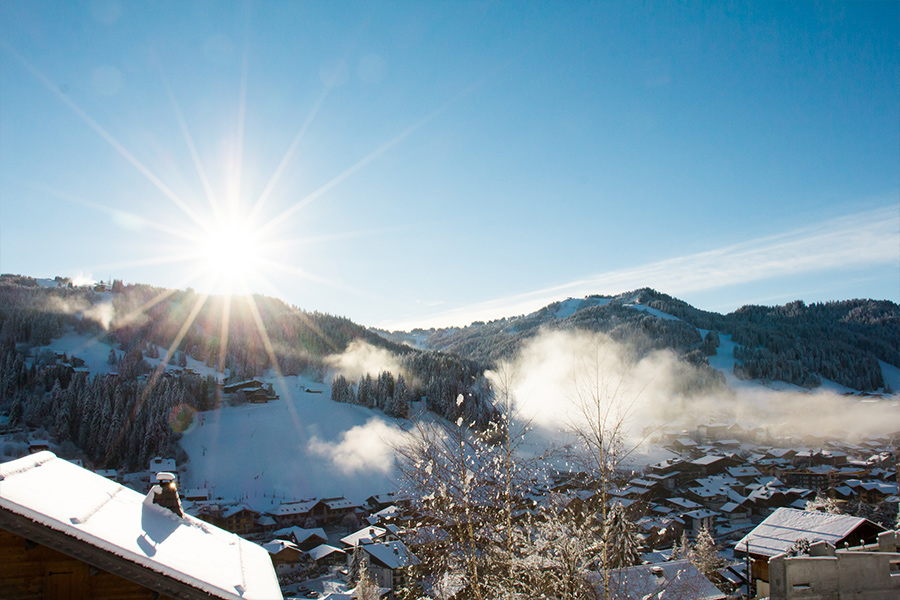 What's New this Winter in Les Gets?
This winter in Les Gets there's lots to look forward to; our favourite picture postcard resort is pulling out all the stops and bringing us lots of exciting stuff to do and enjoy. Not only can you expect family-friendly skiing, beautiful views and a great atmosphere from start to finish, you can also expect lots of new additions to the ski area and village. And without further ado, here they are!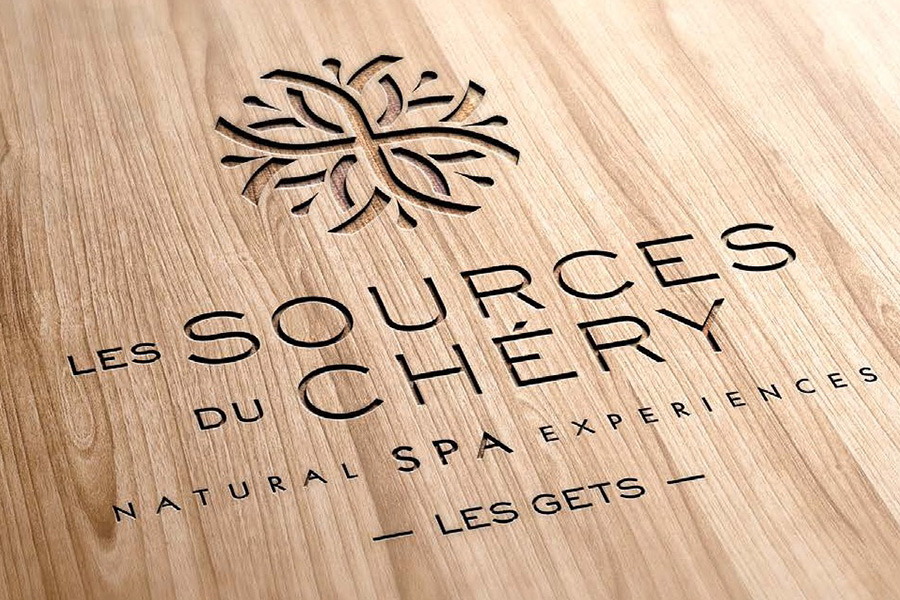 Les Sources du Chéry
We're really excited about this one; Les Sources du Chéry is a brand new spa and swimming complex that's the first of its kind in Les Gets. Located at the base of Mont Chéry, this excellent-sounding aquatic space will be split into three parts; a large swimming and spa area for adults, packed with relaxing things like saunas, steam rooms, hot tubs and plunge pools; a kids' area with water slides, a water-based climbing wall and play pools; and a spa area where you can enjoy a range of wellness treatments, from facials to massages. It's opening in December and we can't wait.
Improved Snowmaking Facilities
If you were in Les Gets over the summer you may well have seen quite a lot of work going on up the mountain. This was the construction of a brand new reservoir and new snow cannons as part of a €7million project to ensure there's snow coverage on the busiest pistes in Les Gets all winter long. Currently the biggest investment in snowmaking in France, Les Gets are aiming to increase their snow cannon coverage from 35% of the resort to 50% of the resort for winter 2019 / 20, and in future years the aim is to cover 75% of the resort. While this is an ambitious project that requires a lot of work, the resort is making sure all the changes are carried out in the most environmentally friendly way possible.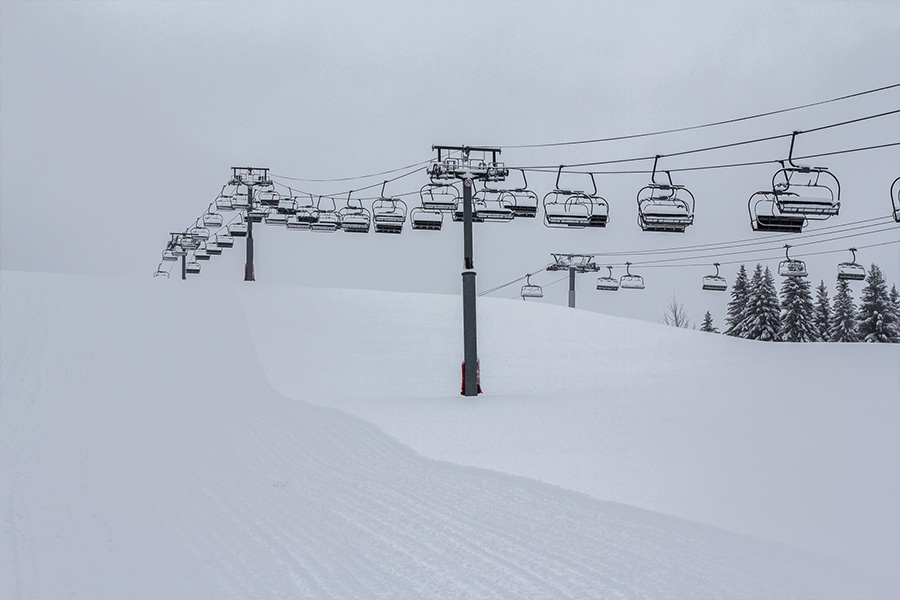 A New Blue Run in les Perrières
If you've never been a fan of the steep red run that takes you to the bottom of the Perrières chairlift and parking, you'll love this: as we speak a new blue run is under construction that will take you to the same place, but with a less frightening gradient. Beginner and intermediate skiers and snowboarders rejoice. And speaking of frightening things… Another addition to the ski area this winter is an 'into the void' viewing platform at the top of le Ranfoilly chairlift, providing you with panoramic views over Lac de Joux Plane and Mont blanc.
A New Touring Slope on Mont Chéry
Here at Getaway Vans we're big fans of touring. It gets the blood pumping, takes you away from the crowds and provides you with amazing scenery. But for those days where you just want a quick bit of exercise, the weather isn't playing ball or if you're just getting started and want to learn the basics, Les Gets is building a new slope just for ski touring. Starting at the base of Mont Chéry and going all the way to the summit, the new slope keeps you safe from the crowds on your way up and offers some beautiful scenery to enjoy at the same time.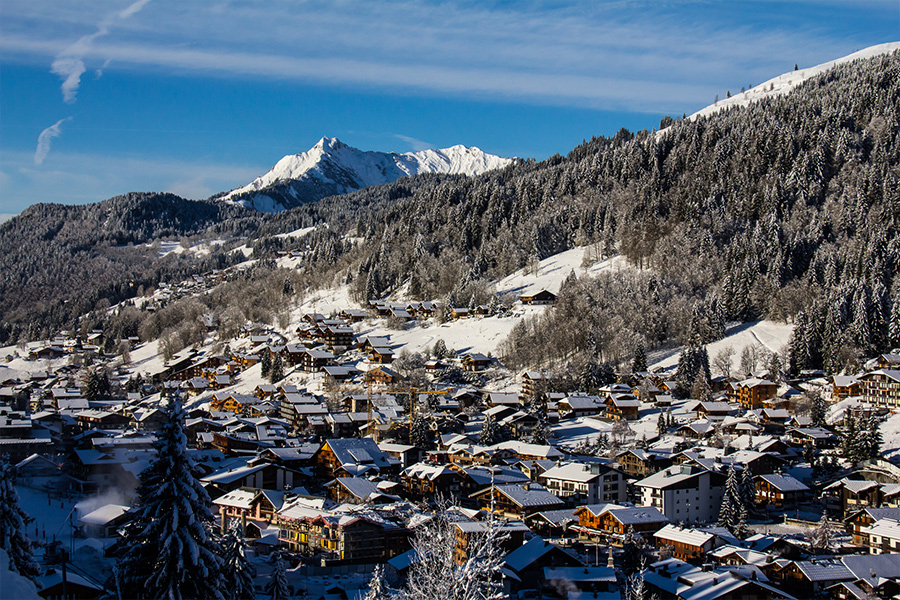 A Luxury Picnic Area on the Slopes
No longer will you have to eat your packed lunch shivering at the bottom of a chairlift, this winter in Les Gets you'll find a brand new luxury picnic area on the slopes! Accessible to both skiers, snowboarders and pedestrians, you'll find free-to-use gas barbecues, free wifi and even charging points for your phone. A great spot for lunch with the family or a barbecue with friends.
Dog Sledding for Kids
This winter a lovely guy named Didier will be offering authentic dog sledding experiences just for kids. Little ones will have the opportunity to interact with the dogs, as well as go on a stunning sled journey from Mont Chéry to Mont Caly with amazing views over Mont Blanc – a special treat for good skiing if there ever was one.
If you're heading out to Les Gets this winter, don't forget to book your airport transfers! You can book with us online, over the phone or by email, and you can even use our handy quote generator to work out which is the best transfer option for you.