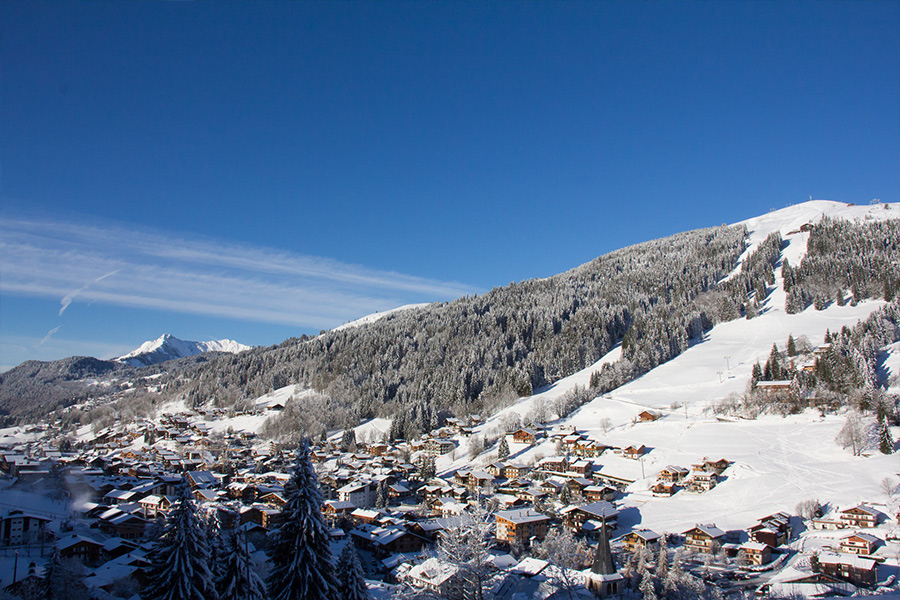 It's a little known fact that, yes, January is the the absolute best time to ski and snowboard in the Alps! Especially in Morzine,

Avoriaz

,

Les Gets

and the rest of

les Portes du Soleil

. Here's why:
It's quiet
Yep, January is really quiet, making it the best time to ski and snowboard if you want maximum shred time. While Christmas and New Year are always special when spent in the mountains, after the kids have gone back to school and the post-holiday January money-saving sets in, the pistes become quiet and streets become a bit more tranquil. That means no being packed into buses like sardines in a can, no huge lift queues and the slopes all to yourself. You'll also be able to find somewhere to stop for lunch somewhere that's not packed to the rafters, and get the dinner reservations you want as an added bonus!
It's cold
January is also a great time to ski because it's one of the coldest months of the year. While December can be a bit hit and miss in terms of snowfall, in January you can generally always be sure of decent snow cover and the temperatures to keep it that way. Case in point, right now! We've just had a huge dump of snow, there's more on the way and it's been nice and cold. That means the pistes, parks and powder will stay in great condition for longer, alongside being less crowded.
It's cheap
January is the best time to ski and snowboard if you're on a budget. The period between the Christmas and the February school holidays is the prime time for cheap accommodation. That's around six weeks to enjoy very affordable catered chalets, nice hotels or even just your bog-standard  studio apartment next to the ski lifts. Whether you're after a short break or a full week, January will provide whatever your budget. Check out our friends at Ski Cosy for some excellent accommodation options.
It's après time
While the Christmas and February holidays tend to bring families to the mountains, January is a great time to enjoy all the après on offer in Morzine, Avoriaz and Les Gets, which is A LOT. Alongside après at world-famous spots like Bar Robinson or Le Tremplin in Morzine and the brand new Folie Douce in Avoriaz, there's lots of late night fun to be had, too. Café Chaud and all-new Laury's Bar in Morzine are great places for a night out, while The Place is one of Avoriaz's best late-night venues. We run a late-night cab service from 6pm until 2am so give us a call and we'll drop you home after après or after a night on the town.
It's less stressful to travel
We feel like we should point this out, because we work in the transport industry; in January you'll generally have a much less stressful airport transfers from Geneva to Morzine. Because January is so quiet in ski resorts, the roads and the airports are much quieter, too. Great for us and great for you, too! That means less sitting in holiday traffic, less time waiting for your bags and less getting bustled around in Geneva airport. In theory, anyway. Travel is always unpredictable!
Les Portes du Soleil will be quiet until mid-February and we've been enjoying some great snow conditions; the best time to book a last minute break! Get in touch with us to organise your airport transfers from Geneva to Morzine, Avoriaz and Les Gets, or use our awesome online quote generator. And don't forget, we run a late night cab service from 6pm until 2am, Sunday to Friday, give us a call to organise your nights out.