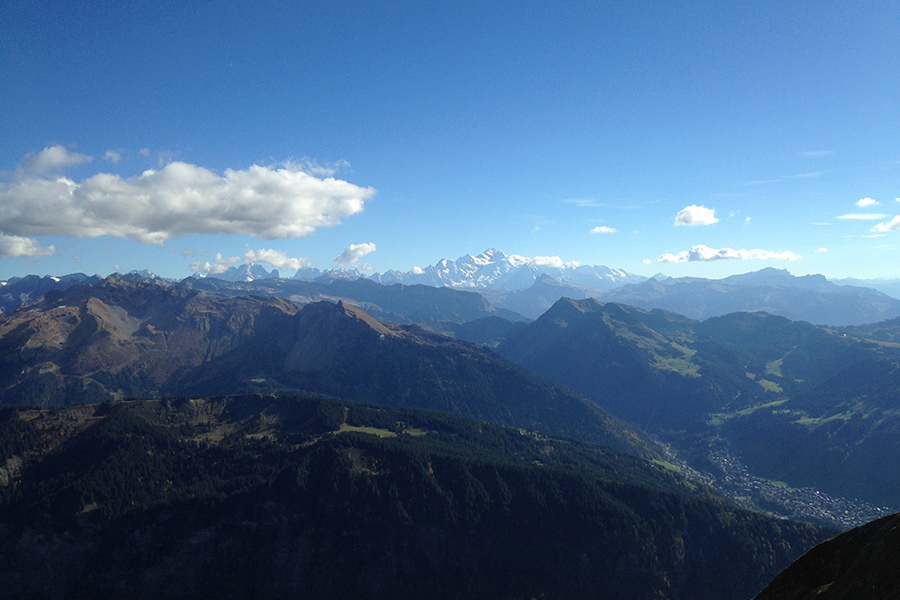 While les Portes du Soleil always has a lot going on over the winter, you'll be pleasantly surprised at the amount of summer events in Morzine, Avoriaz and Les Gets, as well. Whether you're a mountain biker, road cyclist, keen hiker or on holiday with the family, there's something for everyone this summer – you might even find you're spoilt for choice!
Morzine-Haut Chablais Cyclosportive
16th June
One of the first road cycling events of the summer, the Morzine-Haut Chablais Cyclosportive gives competitors a beautiful and thorough tour of the area! There's a 100km route and a 150km route – perfect for keen road bikers.
Les Cognées
22nd – 23rd June
Roughly translated, Les Cognées means 'skidder competition' and is perfect for anyone who likes a bit of mechanised fun. Come down to les Perrieres in Les Gets and witness the best of the best in the forestry world drag big logs up steep slopes.
Pass'Portes du Soleil
28th – 30th June
It wouldn't be summer without Pass'Portes! Now in its 16th year, this organised mountain bike tour around the twelve resorts of les Portes du Soleil is a bit of an institution. And a great opportunity to challenge yourself, enjoy some fantastic views and try the local snacks in each resort. Plus there are great vibes all weekend!
Spartan Race
5th – 7th July
Like a running race but with obstacles, the Morzine Spartan Race is now in its 4th year and brings in competitors from across Europe. This fun but challenging race offers plenty of different distances, from sprint to ultra, so there's an option for everyone.
Harley Days
11th – 14th July
One of the most well-known summer events in Morzine, Harley Days is a celebration of motorcycles, motorcycle culture, music and of course, leather goods. Bring your earplugs and prepare to get stuck in.
MTB World Cup
12th – 14th July
After a long absence, the UCI MTB World Cup is returning to Les Gets! Set to be one of the events of the summer, Les Gets will be hosting the world's best mountain bikers and we'll all get to watch as they battle it out in downhill and cross country to stay in the top spot. This is going to be seriously great so don't miss it!
Les Gets Golf Vintage
21st July
Whether you like golf or not, Golf Vintage is a great event to be part of; participants get to don vintage golf gear, use retro clubs and have a good old thwack. Non-golfers will even get to enjoy a taster session, and the day extends all the way through to a dinner in the evening – keeping it retro the entire time, of course!
Festival des 4 Éléments
22nd – 26th July
A week for young ones in Les Gets themed around the four elements (earth, air, wind and fire) and the roles they play in mountain life, Festival des 4 Éléments is an excellent opportunity for kids (and big kids) to learn new things while having lots of fun. Plus, it's all free!
Royaume des Marmots
22nd – 26th July // 11th – 16th August
A week of free activities for little ones in Morzine, Royaume des Marmots is the ultimate offering for kids, and it's on twice during the school holidays. Kids will have the option to play on giant stuff, get their faces painted, watch weird and wonderful performances and, get stuck into lots of fun, creative activities.
Avoriaz Yoga Festival
26th – 28th July
This year Avoriaz welcomes its first ever yoga festival in association with OraYoga, where you can come and enjoy the peace and quiet of the mountains and dedicate a big chunk of time to furthering your practice with yoga teachers from around the world. You can join for the entire weekend, a day or a half-day sessions take place both inside and out – there are even a few aqua yoga sessions.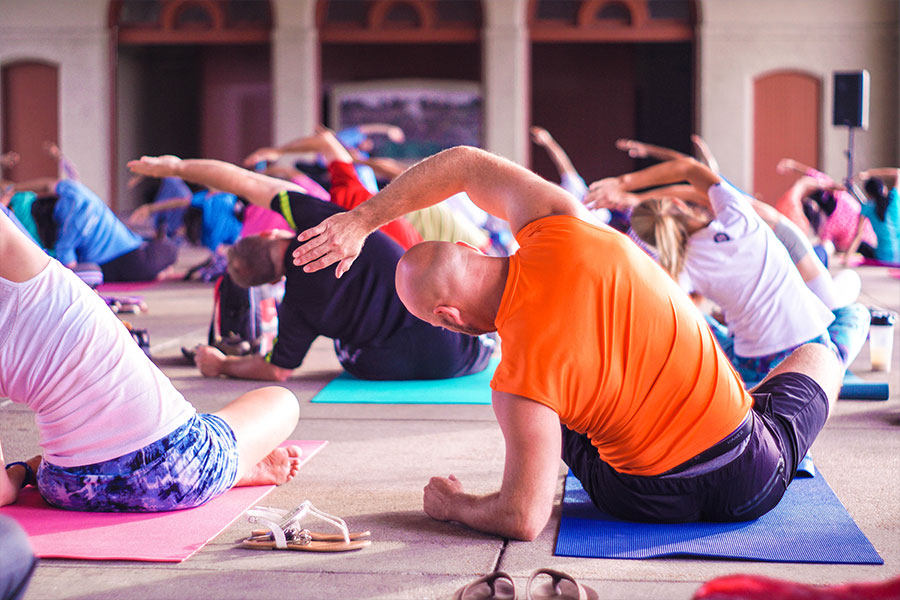 Les 100 Ciels
31st July – 4th August
Les 100 Ciels is a wellbeing festival in Les Gets designed for the whole family that explores the theme of wellness and personal development through a massive range of classes, treatments, seminars and workshops. You can pop along to whatever suits you, be it yoga, Pilates, meditation or reiki.
Les Gets 4×4 Trials
3rd – 4th August
Who doesn't love watching a Fiat Panda 4×4 trying to make its way around a technical off-road course? That's exactly what you can enjoy at the Les Gets 4×4 Trials, where 4x4s of all varieties and their owners battle it out against each other to be the ultimate off-roader.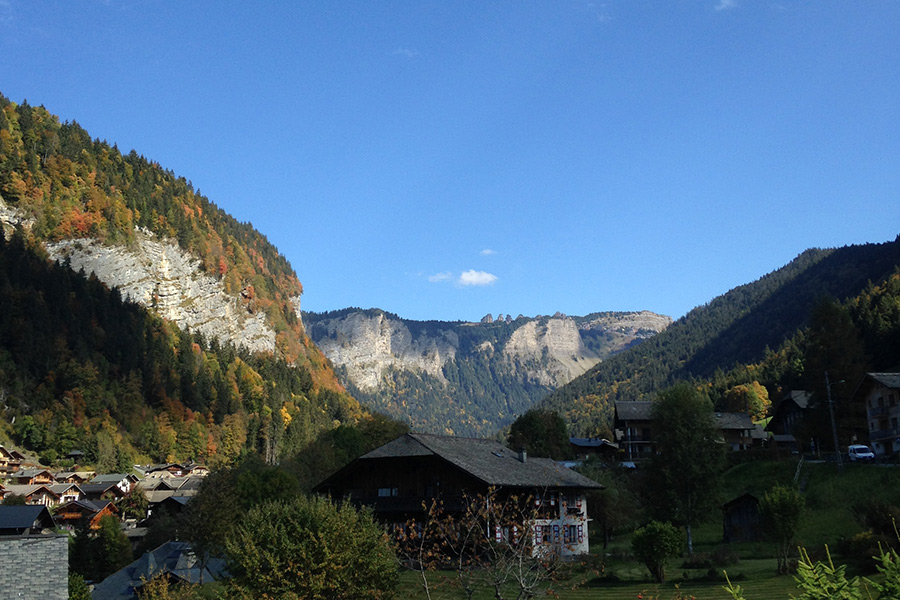 Morzine-Avoriaz Bike Climb
4th August
If you're into road biking but not feeling ready for a massive sportive, the Morzine-Avoriaz Road Bike Climb takes a mere morning and is a simple route from Morzine to Avoriaz. It's been on for over 40 years and the time to beat is 33 minutes, which was set 27 years ago!
Les Gets Lounge Music Festival
5th – 17th August
Come and watch a genre-spanning selection of bands and musicians from around the world play in different indoor and outdoor locations around Les Gets. There are around three performances per day in different bars, restaurants and outdoor areas, making Les Gets Lounge Music Festival the perfect music festival to fit around your other mountain activities.
Trail des Gets
25th August
A brand new trail running race for Les Gets that will take keen runners up the trails of Mont Caly and Mont Chery, while offering exceptional views of Mont Blanc – what more could you want from a trail race?
Thomas Voeckler Cyclosportive
24th – 25th August
A weekend of competitive and not so competitive road cycling, this inclusive event developed by former pro cyclist Thomas Voeckler and e-bike specialist Matra is designed for all levels of road biker. The weekend is made up of four sportive rides of various lengths and participants can opt for timed or untimed races, and even complete the routes on an e-bike.
And there you have it – a whole summer of events in Morzine, Avoriaz and Les Gets, guaranteeing you'll never be bored during your time in les Portes du Soleil. If you're coming out on holiday this summer now's the time to get your Geneva Airport transfers booked in – book your private transfers or shared transfers for four people or more online HERE. Get in touch for shared transfers of three people or less and we'll do our best to fit you in!