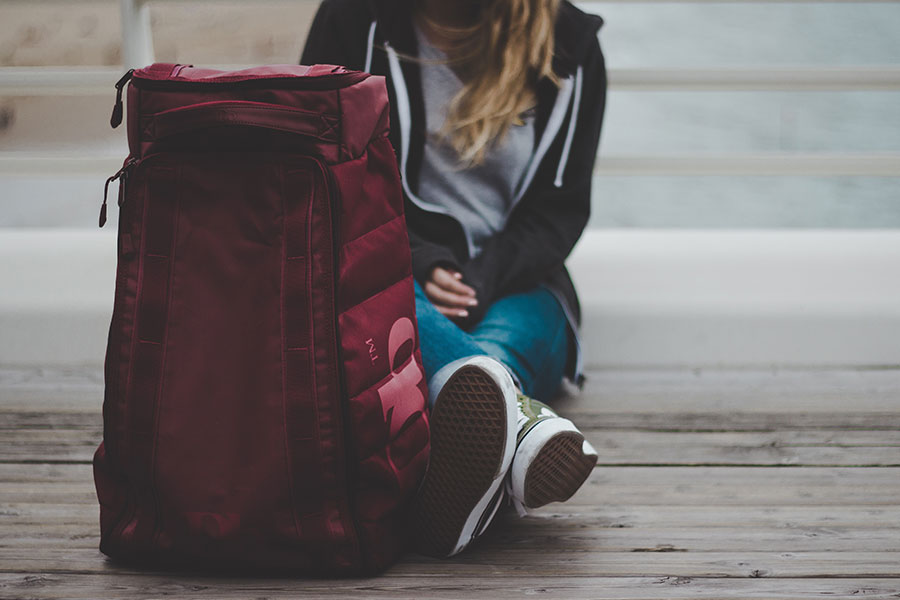 March is the ideal month for short breaks when it comes to winter holidays, especially in Morzine, Avoriaz and Les Gets. But whether your stay is long or short it's always handy to have some travel hacks for skiing and snowboarding in the vault for packing emergencies. Winter sports may not be renowned for the ability to travel light, but it can definitely be done! Regardless of whether you're travelling with equipment or not, you can fit up to a week's worth of ski stuff in your hand luggage if you're willing to stick to the essentials. And with our handy travel hacks, you'll be laughing.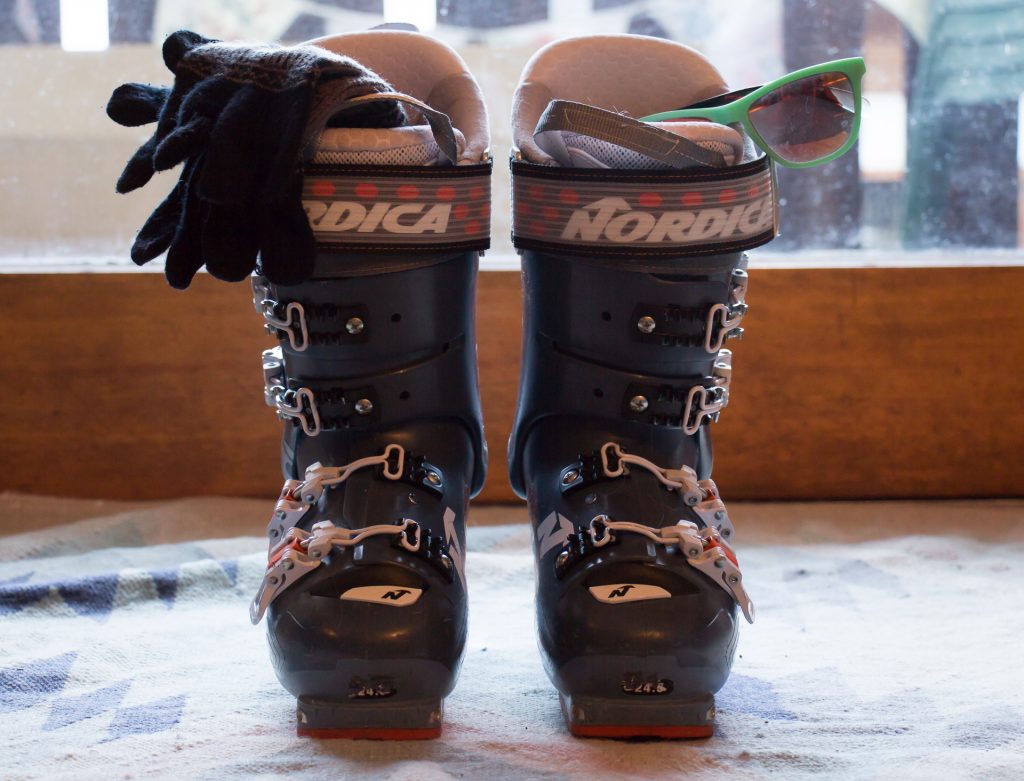 Pack stuff in your ski boots
If you're bringing your own equipment, make the most of empty space inside ski and snowboard boots, helmets, snow boots etc. Those solid casings are great for storing fragile items like googles and sunglasses, even perfumes or sun cream.
Roll your clothes
Folding is so last year, it's all about rolling! Rolling your clothes into neat little tubes saves loads of space and helps stop them from getting wrinkled, too. It even means you can clearly see everything you've packed and won't have to rummage through your bag to find stuff, so it's a win, win, win. There are loads of handy videos on YouTube to help you perfect your rolling technique – like this one.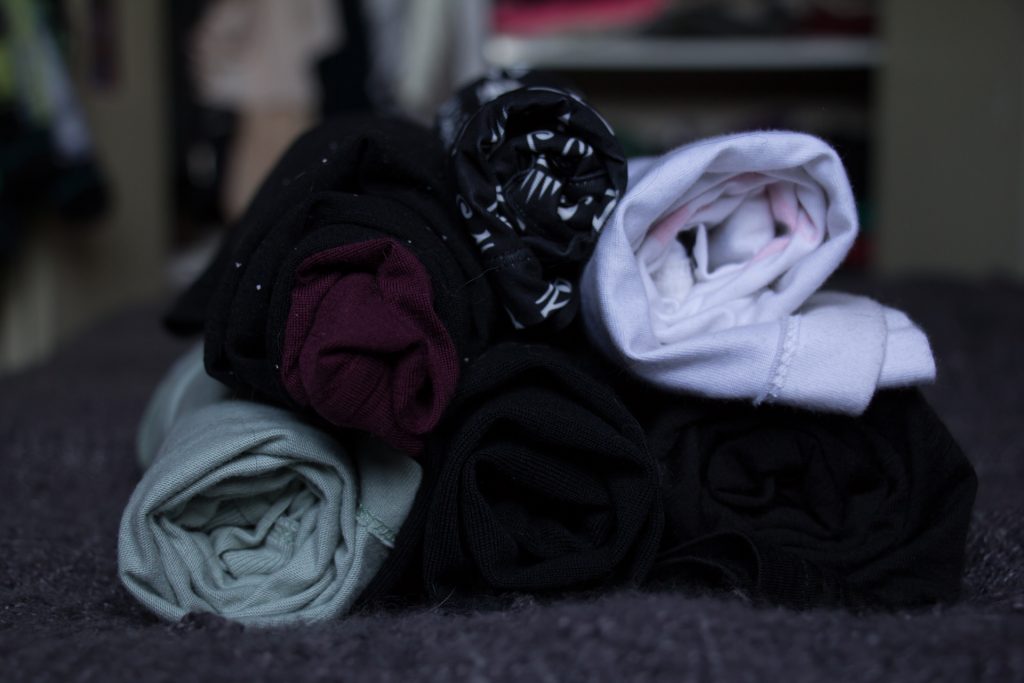 Invest in a good ski / board bag
A big ski or snowboard bag with wheels is an absolute life saver. So is one you can fit your boots in. If you've still got space for some clothes and accessories in there, even better. Travelling with a ski bag can be a pain but if you can slim down your entourage to that and a hand luggage bag then your travels will be infinitely easier.
Buddy Up
If you're going away with friends one of the best travel hacks is to share a ski bag. Use that to transport your boots and bindings and keep hand luggage bags for your clothes and toiletries. Admittedly, this works better with snowboards but even with skis, sharing is caring!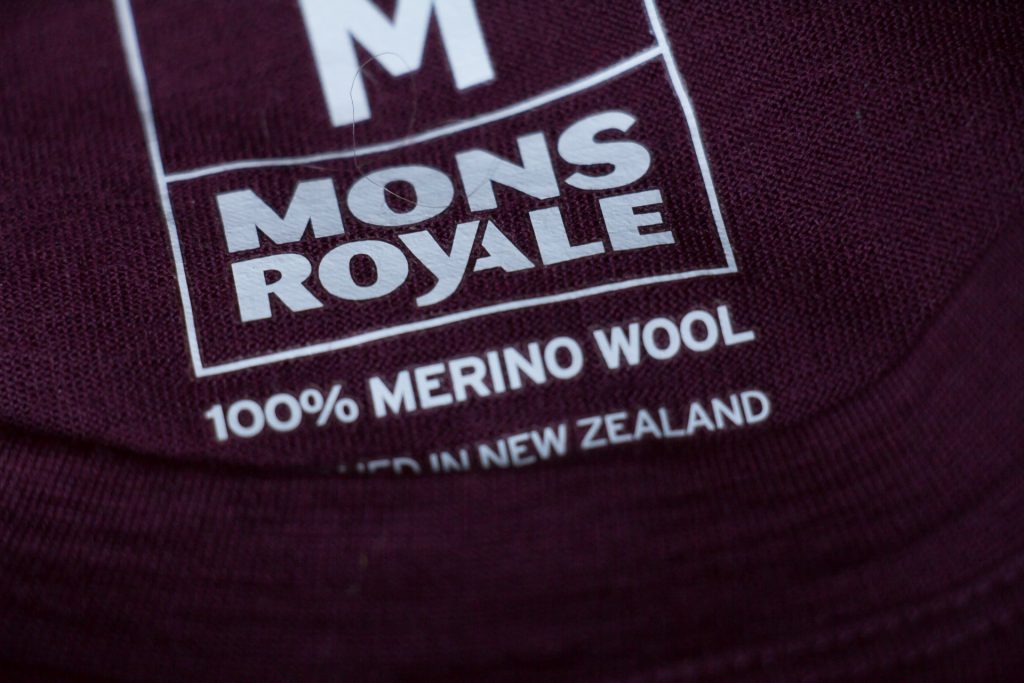 Go Merino (or another anti-stink equivalent)
Socks, thermals, general clothing… Merino wool has great thermal properties, but the best thing about it is that it doesn't absorb odours as quickly as other fabrics. That means you can pack less and wear it for longer. Forget changing your socks and thermals every day; merino, bamboo and odour-resistant synthetic fabrics are great for spending multiple days on the slopes without needing to be washed in between. Your travel buddies will thank you, too!
Halve Your Clothing Quota
Remember you'll be spending most of your time on the slopes and that the general ski resort dress code is pretty casual. So when you look at your pile of clothing for meals out, chilling in the chalet and evening drinks, you can probably take out about 40% – 50% straight off the bat. Your back / carrying arm will thank you after the journey!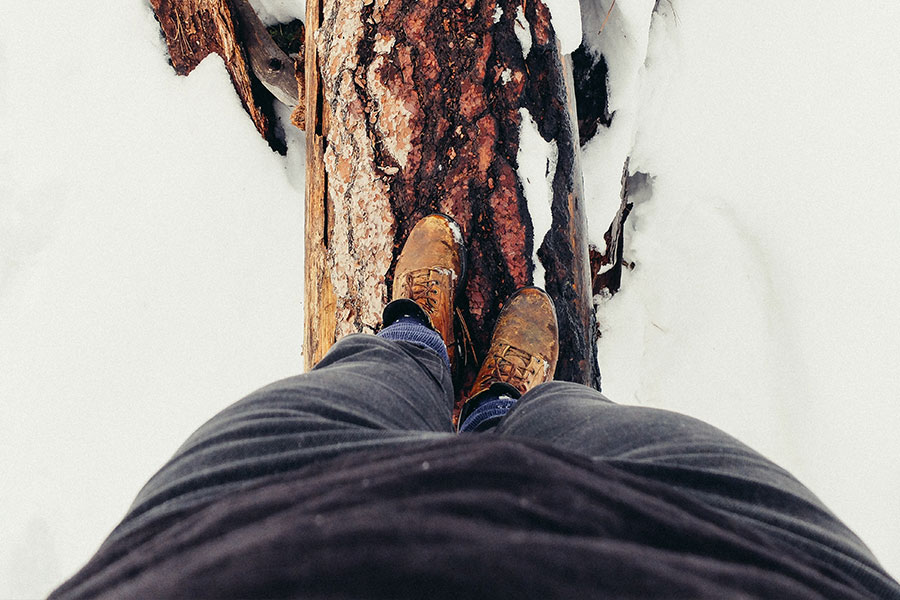 And do the Same for Shoes
A pair of good mountain boots and maybe a pair of trainers is all you'll need. You can do without multiple pairs of shoes for a week – and same goes for clothes!
One Jacket Does it all
It may be tempting to bring a coat alongside your ski jacket, but if you need to sacrifice some space you can do without the bulk of a regular coat. When it comes to buying yourself a jacket, just think, would you be happy to wear it out for dinner as well? If the answer is yes then you're onto a winner.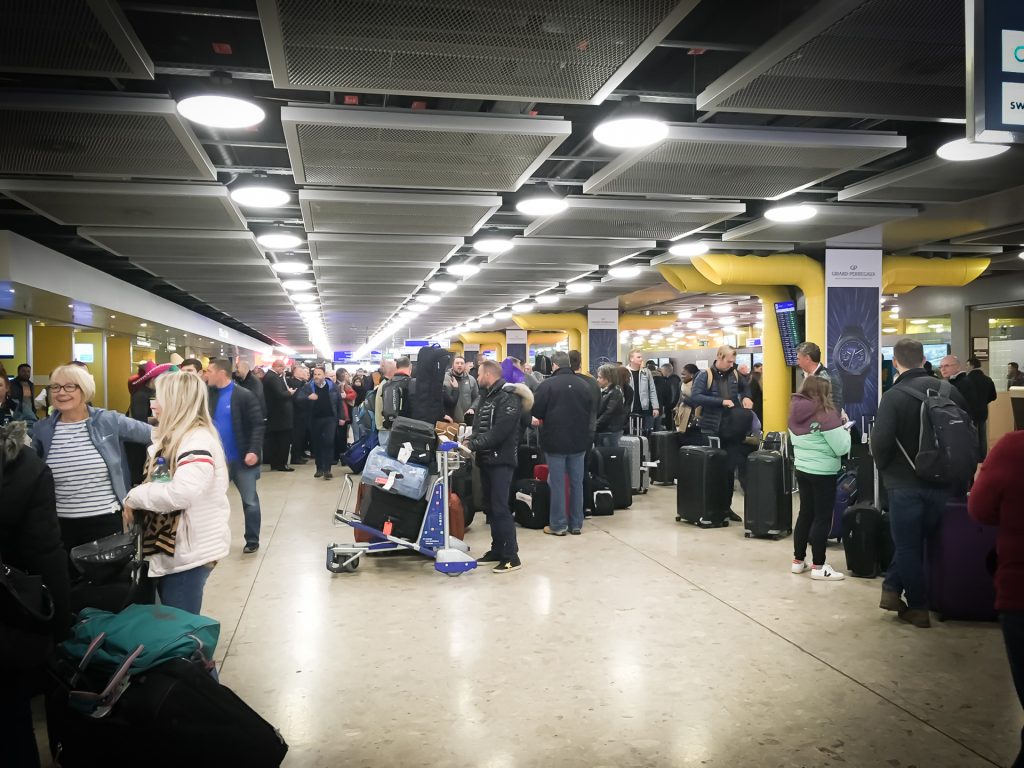 Pack Some Tea Bags
Because, travelling. But also they're great for putting in your boots after a day on the mountain. They'll absorb odours and moisture so your boots will feel fresh and dry in the morning, and not stink out your accommodation. If this seems like an unnecessary waste of good tea, newspaper is a suitable equivalent.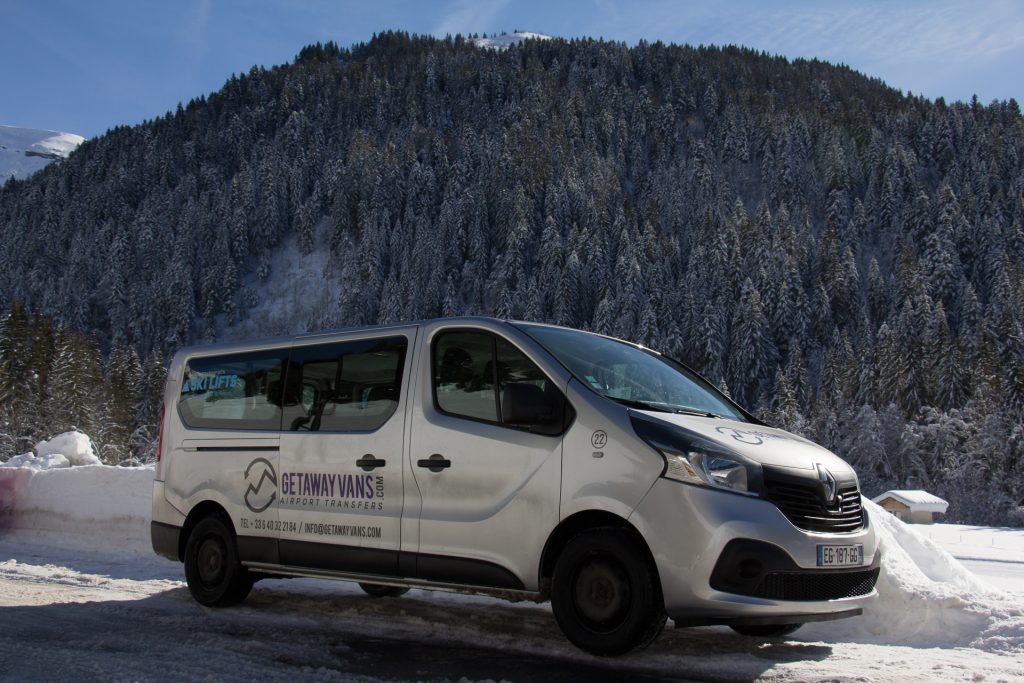 Book an Airport Transfer
It may sound like we're just saying that… but when you book a transfer with us you'll be dropped off as close as possible to your door, have a nice driver to help you carry your bags and you won't have to faff around with public transport. We've got plenty of room for ski and snowboard bags and we're much more reliable than trains and buses!
And Make Sure You Don't Forget:
Sunglasses
A hat (it's still cold in March!)
Headphones
YOUR PASSPORT
Thin gloves to wear around resort
Sun cream
If you'd like to book a transfer from Geneva to Morzine, Avoriaz, Les Gets or Saint Jean d'Aulps, get in touch via phone or email, or book online using our handy quote generator. We're looking forward to taking some of the stress out of your travels!